Our Products
Certified Mail
#10 Three Window Envelope
We offer a variety of tools that make the process fast and simple.
Thick Packet (Flat) Certified Envelope
We even offer Certified Flats when you need to send a large number of pages via certified mail!
Get Started now and see just how easy it is.
Starting at
$7.09/ea
*Quantity and prepaid discounts available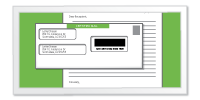 Letters
Create your mailing now
Whether you are starting with a print ready PDF file or you have a CSV formatted mailing list, we offer a variety of tools that allow you to create the letter of your choice. And we are always here to help you through the process.
Outer envlope options include windowed and non-windowed printed envelopes. Our tools allow you to include additional documents to be inserted into your mailing as well as providing options to include return envelopes. Whatever your request, we will work with you to provide a fast, easy and cost-effective solution.
Starting at just
$0.80/ea
Get Started now and see just how easy it is.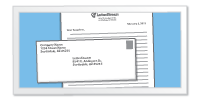 Postcards
Fast and efficient
Postcards offer an economical alternative to letters in some cases. Available in both color and black and white printing, our postcards are printed both sides on quality cardstock. You simply need a CSV formatted mailing list to get started.
Read about how some of our customers are using postcards in smart ways to reduce their expenditures and give thanks to those who deserve it.
Starting at just
$0.59/ea
Get Started now and see just how easy it is.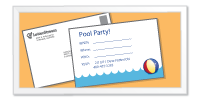 Coupon Booklets
Keep your cash-flow coming.
Coupon Booklets can be complicated and frustrating to create, so we've created a coupon booklet solution that is simple and easy to use.
Simply upload a CSV formatted mailing list to get started. Our tools will walk you through a few simple steps and the coupon book headache will be gone before you know it.
Get Started now and see just how easy it is.
Just
$2.66/ea
*includes a 12 month book with scan lines, stubs, and mailing labels, mailed first-class in a #10 envelope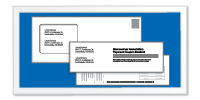 Flats Mailings
When a normal mailing just won't fit.
When you have a thick packet of material to mail, a flats mailing (large 10"x13" flat envelope) generally does the trick.
Flats envelopes are capable of holding up to 75 sheets of paper and can be mailed first-class or certified.
Get Started now and see just how easy it is.
First-Class flats start at just
$1.94/ea
Certified flats starting at
$8.26/ea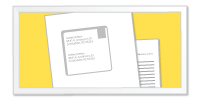 Address List Cleanup (CASS and NCOA)
Stop wasting money sending undeliverable mail.
Undeliverable mail is a costly problem. Our address list cleanup and verification services can help you eliminate this expense.
More information is available at our partner site OnlineCASS.com, or log in and choose the Address Cleanup option.
Pricing based on quantity and type of list cleanup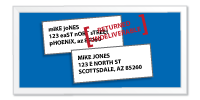 Statements and Invoices
Statements and Invoices
We offer a number of solutions to help you with your statement and invoice mailings. If you have a data stream, we will create a document template or we can use your print-ready pdf files.
If you are looking for a simple solution for your weekly statement mailing, we've got you covered. We currently produce nearly a quarter million weekly statements for our food service customers and we can help you out as well.
Year End Statements
For organizations that require year-end statement mailings, let us help eliminate the burden on staff and resources that this process creates.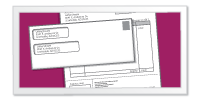 Ballot and Proxy Mailings
Annual Meeting Packets
Annual meeting mailings are greatly simplified with LetterStream's Express Letter tool. You can add pre-stamped return envelopes, secret ballot envelopes and color paper options all with a few clicks of the mouse.
Whether your annual meeting mailing needs one sheet of paper or twenty, we can eliminate the headaches and get your mailing out on time, helping you comply with even the most complex bylaws.
Read more about how we can help with these complex mailings.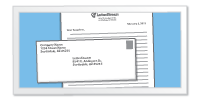 Donor Mailings
Your organization relies on help from your supporters.
We can help you reach out to them and remind them of just how important they are to your operation. Allowing you more time to do what you do best.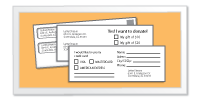 HIPAA and Privacy Mailings
Yes, we are HIPAA compliant!
As your HIPAA "business associate" we take privacy and security very seriously. Our facility is secured with proximity cards and visitor logging. All data transfer is done using SSL. All of our full-time staff members have taken a HIPAA training course and are HIPAA certified and all new employees are trained on the importance of HIPAA and information privacy and security.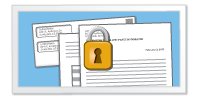 NewsLetters
We produce many different formats!
Whether you are looking for a simple one page folded and tabbed newsletter or something more intricate, we will work with you to provide a fast, high-quality solution.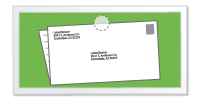 Checks
Automate your check printing process.
Sending high quality, secure payments can be automated by utilizing any one of our many check writing products. Our solutions are secure, accurate and fast.