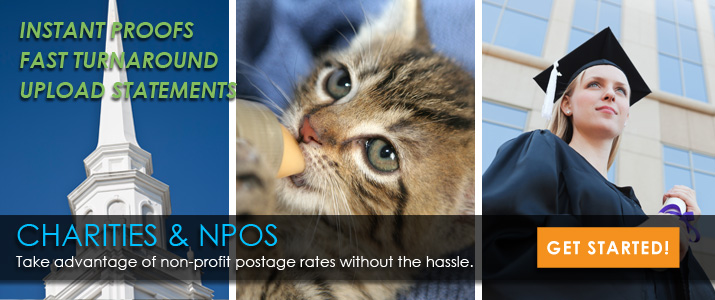 Charitable Organizations and Not-for-Profits
LetterStream, through working with various nonprofit organizations, has created many easy-to-use solutions to help charities and nonprofit organizations. These solutions allow small nonprofits to easily take advantage of nonprofit postage rates and additionally help with mailings that are required to be sent by first-class mail.
End-of-year charitable giving statements put a drain or organizational resources and sometimes even test the limits of volunteers. Let us show you a better way.
Create Mailing Jobs Online - anytime day or night
Upload your statement files for fast easy end of year mailings
Take advantage of Nonprofit postage rates without the hassle
We can often work with the data and documents just as they are
Visit our Non Profit Mailing Solutions page to learn more about how nonprofit mail can save you money.
Learn More about our Many Website Features, or click below to get started.