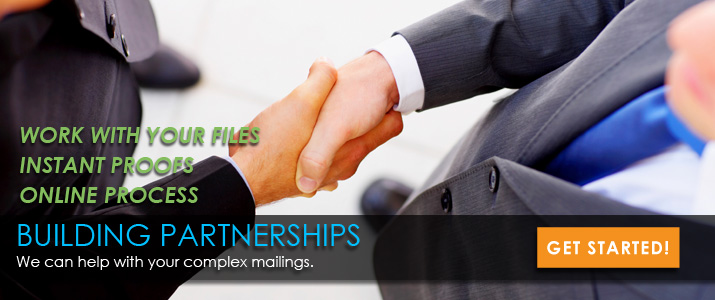 Third-Party Administrators
It\'s a lot of work to manage complex data and membership files as well as grow your business. Partnering with LetterStream allows you to focus on your core competencies without the worry of getting complex mailings completed on time.
Our product offerings accommodate your needs from Cobra and HIPAA notices, to paycheck and direct deposit notices. New member packets and fund changes are easily administered with LetterStream.
Create Mailing Jobs Online - anytime day or night
See Instant Real-Time Proofs and share collaboratively with others
We can accommodate complex data files to help with your mailings
Learn More about our Many Website Features, or click below to get started.