About Us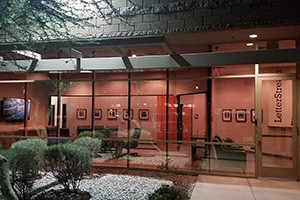 Full service printing, mailing and document solutions.
LetterStream has one focus: assisting businesses with their printing and mailing needs. We understand that when you look good, we look good. LetterStream is a full-service printing and mailing facility located in Scottsdale, Arizona. We are dedicated to providing outstanding quality and service to our customers.
The founders of LetterStream have over a decade of printing and mailing experience to draw from in order to provide valuable assistance to clients and customers. Our roots are in customized billing solutions for fortune 500 companies, yet now our product and service offerings include a vast array of solutions for both small and large business.
LetterStream's attention to quality and accuracy has driven us to implement a broad array of quality assurance systems. Extensive use of technology has enabled us to provide our customers with unparalleled service and accuracy in document handling.
See what our customers have to say about us.
Our Philosophy
A lot of companies commit to being excellent, but few give you the name and number of the President to call in the event you are not totally satisfied. We pride ourselves on forming long-term relationships with our clients, and our top objective is your 100% satisfaction with our services.
Privacy/Security/Confidentiality
You get privacy statements in the mail all the time from financial institutions, medical organizations and insurance companies to name a few. We not only mail privacy policies for our clients, we live by them for our clients. Data in any form should be treated with great care and extreme confidence. That's why we train and retrain our employees on privacy. That's why we shred any document that we print if it doesn't go out the door in an envelope. That's why our IT department has rigorous security standards that we follow. That's why the process pages of our website are encrypted in 128 bit encryption. We could go on and on with this list, but we just want you to know that we don't take our responsibility lightly when you give us names and documents. If you ever have questions or concerns about our practices, please ask, we'll all be glad you did, and we are sure you will be pleased with our answers.
Green Initiatives
Being Green is defined in many different ways, by many different people. While we don't necessarily consider ourselves to be green just yet, we have implemented some strategies that we believe are both responsible and wise.
Electricity - This is a tough one, as it is hard to be in business without using electricity, but we are attempting to move the ball forward in this area as well. We have no incandescent bulbs in our facility. We have nearly phased out every CRT monitor and replaced them with LCD screens and we keep our facility at 79 degrees or warmer in the summer months. We have also replaced ceiling tiles in our production facility in order to catch more natural lighting from pre-existing skylights.
Encouragement - We offer incentives to our employees to be conscious of their impact both at work and at home. Each full time employee is provided a reusable grocery bag, a reusable coffee mug and a low-flow energy-saving Evolve shower head when they join our team.
Supplies - When purchasing cleaning supplies we purchase the Green brands whenever they are available to meet our needs.
Products - As you know, we produce paper products, goods and services for our clients. We now provide recycled paper and envelopes (recycled from 30% post consumer waste) to our clients who request them.
Careers at LetterStream
Want to join our team? We don't often have openings, but you can check out our job board to find out if we are hiring for our Scottsdale location.