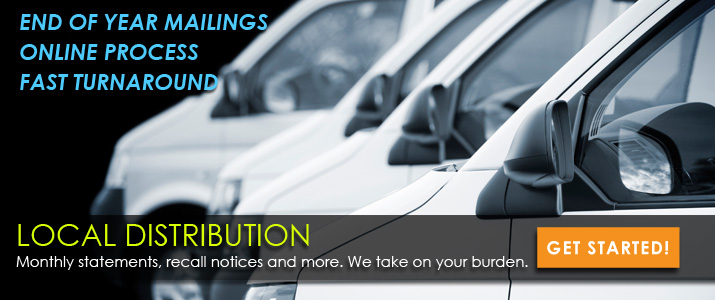 Distribution Companies
Create Mailing Jobs Online - anytime day or night
Upload your statement files for fast easy end of year mailings
Know that your statements go out when they are supposed to
We can often work with the data and documents just as they are
The monthly mailing "parties" of small food distribution companies seem to be an accepted practice in the industry, but we\'ve helped companies leverage their staff to grow their business faster by eliminating this time consuming task.
Whether you need help with monthly statements, collection letters, recall notices or other mailings, LetterStream has solutions available to eliminate much of the burden.
Learn More about our Many Website Features, or click below to get started.