Certified Mail Options
Windowed Certified Letter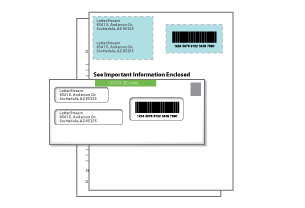 Features
Certified Mail - printed and mailed by LetterStream
No forms to fill out, no green cards to file or keep track of
Fast and easy online tracking
Send hundreds (or just one) in a couple minutes
Required
Certified Flats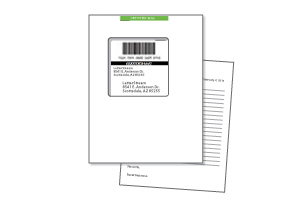 Features
Same great features as our other Certified Mail product
Can accommodate up to 50 sheets of paper
Your documents are not folded, but arrive in pristine condition
Required

Certified Mail HIGHLIGHTS
LetterStream pioneered creating Certified Mail online nearly a decade ago and have been improving the process and making customers smile ever since. Our Certified Mail provides easier USPS certified mail tracking than nearly any other way of sending Certified Mail. You'll never need to enter a 20-digit tracking number again; simply click on the recipient's name. You'll also never need to sort, file and store green cards as we capture signatures directly from the United States Postal Service and provide them in your mailing history.
Our process is so easy and straightforward that you can create a piece of mail right now, faster than we can explain the process to you. Why not give it a try.
Pricing Options -- So Many !
Add $.06 for additional side black and white printing.
Add $.12 for additional sheet with black ink on one side.
Add $.03 for color paper
Add $.20 per printed side for full color printing
Add $.15 for a return envelope
Add $.86 for a return envelope with a first-class stamp
Add as many sheets as necessary.
Add $.24 for each additional ounce (we'll help you determine that)
See more information about certified mail